Introducing Nucific BIO X4
Nucific BIO X4 is promoted as a 4-in-1 nutritional supplement. It is claimed as a weight management probiotic that is composed of four clinically tested nutrients that are capable of giving digestive help, control your food cravings, and aid in the overall management of weight for effective weight loss. These nutrients in Nucific BIO X4's formula are:
39 billion CFUs of a trademarked Digestive Enzyme Blend, which supports the body in order to enhance its mechanism for better digestion of carbs, fats, and proteins;
Green tea for increasing your metabolic rate;
Caralluma Fimbriata for appetite control
This supplement may be highly potent as claimed, but it is said that it does not generate any adverse reactions as the components in the formula are 100 percent pure and natural. There's no lactose, gluten or fillers involved, making it safe.
The company behind Nucific BIO X4 says that the proper dosage of this supplement is one capsule for every meal, which means three capsules each day. The positive outcome will be visible within 1-2 months just as long as you follow a regular exercise routine and limit your consumption of foods high in carbs and sugar.
It doesn't matter if you've only begun your weight loss plan of if you've been trying to lose weight or maintain it for years, the question is if Nucific BIO X4 can help you achieve better digestion. Think of these considerations:
Are the Components Efficient for Shedding Pounds?
Based on the supplement's label, it has the following ingredients:
Probiotic Blend: 4 billion CFU per capsule – Lactobacillus acidophilus, L. rhamnosus, L. plantarum, Bifidobacterium lactis, B. animalis.
Digestive Enzyme Blend: 88mg – Amylase (from Aspergilus Oryzae), Bromelain, Lipase (from Rhizopus Oryzae).
Weight Management Blend: 100mg – Green Tea Extract (50% EGCG)
Craving Control Blend: 166mg – Caralluma Fimbriata Extract
It is a fact that probiotics have been traditionally used as a remedy for curing IBS, allergies, H. Pylori infection, as well as for increasing one's immunity and many other health gains. There is a lot of clinical information that show probiotics to be efficient in delivering the aforementioned benefits.
Important reminder: While the supplement's official site says Nucific BIO X4 has 39 billion CFUs, each capsule actually has 13 billion. You only achieve to consume 39 billion since the recommended dosage is 3 capsules of Nucific BIO X4 daily. It is vital that this particular detail is laid out and clarified since some customers base their probiotic option on the total quantity of the CFUs in every dosage and the manufacturer's claim may be a little vague for some people.
Moreover, Amylase is a kind of enzyme that acts as catalyst in the breakdown of starch into sugars while bromelain is another enzyme that originates in pineapple juice and pineapple stem. The latter is for the reduction of inflammation, particularly efficient to relieve sinuses and can also be used after an operation or an injury, among others. Then there's lipase, which is an enzyme that acts as a catalyst in the breakdown of fats.
Despite the fact that there are numerous studies linked to the oral usage of amylase, clinical evidence for several of Nucific BIO X4's assertions seem to be lacking. Similarly, bromelain also lacks clinical proof that it can generate other health gains other than perhaps curing osteoarthritis.
Also, lipase doesn't have strong scientific support that it can produce numerous health advantages other than healing digestive issues linked to pancreatic illnesses. This is the same case with caralluma.
Lastly, the principal component in green tea (EGCG) is frequently purported to have a great array of health gains, but the clinical proof that backs the multitudes of claims is weak.
Nucific BIO X4 Adverse Reactions
Though several of Nucific BIO X4's components may not deliver health gains as asserted by its company, many may find the supplement tolerable.
On the other hand, the probiotics in Nucific BIO X4 may trigger a fleeting rise in bloating, though this reaction is expected to go away after some days. The ingredient caralluma may also prompt gassiness, constipation or stomach discomfort. But all these should be expected to go away after one week.
Furthermore, since green tea has caffeine, the amount relying on its processing method, those who are sensitive to stimulants should use the supplement with caution. Also, 5-HTP has been recognized to trigger heartburn, sleepiness and even sexual and muscle issues.
Manufacturer's Arbitration Agreement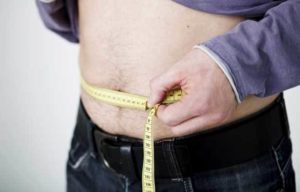 Bear in mind that by purchasing this product, you'll be committed to the company's arbitration agreement by default.
While this is reasonably usual among manufacturers who sell products on the web, this agreement indicates that in the case of any negative results from the use of the product, your legal alternative against the company becomes severely narrow, such as becoming part of a trial by jury or participating in a class action lawsuit.
What Users Have to Say?
As of this writing Nucific BIO X4 was relatively new in the market, hence customer reviews were nowhere to be found. Being new, we weren't able to find them in the Better Business Bureau.
Product Cost and Money-Back Guarantee
1 Bottle (30-day supply): $49
3 Bottles: $129
6 Bottles: $240
It is indicated on the official site that all purchases more than $50 include free shipping.
Also, all supplements of the company are offered with a 90-day money-back guarantee. No additional information was added about their refund policies. You can just call the customer service at 888-679-5520 or shoot them an email at [email protected] if you want to have a refund.
Bottom Line
It is a fact that probiotics are helpful in terms of improving your digestive functions. Other than this, Nucific BIO X4's other components lack the clinical evidence to support the manufacturer's assertions. Hence, it is a fair conclusion that the product cannot really provide what it says it can since there's no scientific verification of this.